It's the question we always ask ourselves: Where do I put my TV? Figuring out where to put the television in a living room can be a little tricky. If you have the perfect wall (spacious wall area with no outside glare, in perfect alignment with your seating arrangement) then you don't have much of a conundrum, but how many of us are lucky enough to have that? For many of us, there is not a single solid wall in the room.
It's not a bad thing to place your television in a corner. It leaves the flow of the room uninterrupted but still lets you enjoy House of Cards from the sofa. It also allows you to place seating across from each other so you and your guests can easily maintain conversation. Many times people will place TVs in the corner when they don't want to put their TV above a fireplace or only have limited space because of window placement.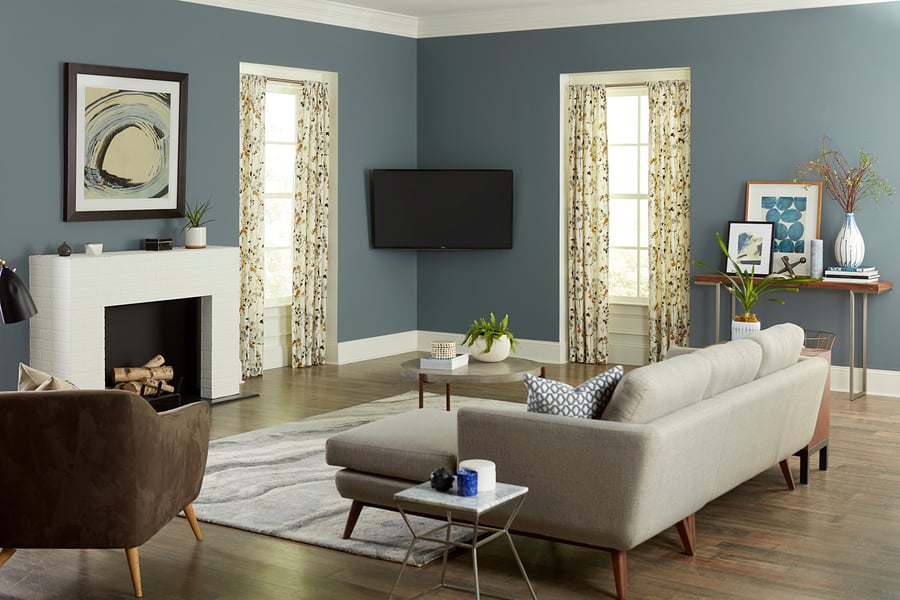 Full-Motion Mount
There are corner cabinet units that you can use to put your TV in a corner, but there are far less pieces to choose from than rectangular ones, and you'll be hard-pressed to find one that matches your decor perfectly. A better option (we mean a more cost effective, safer, better looking, and space-saving option) would be a corner TV wall mount, which is more commonly called a full-motion TV mount. By pulling the TV away from the wall and swiveling it, you're creating the perfect corner piece.
What's really cool about using a full-motion mount in the corner is that you are not limited to do this based on TV size. A good rule of thumb to remember is that the more extension you have on the mount, the larger the TV can be in size to be placed in the corner.
Stop stressing about your corner TV, and start swinging it out to whatever angle you'd like to watch from, then easily tuck it back when you're not using it. Full-motion mounts also let you tilt the TV up or down, solving that pesky TV glare problem.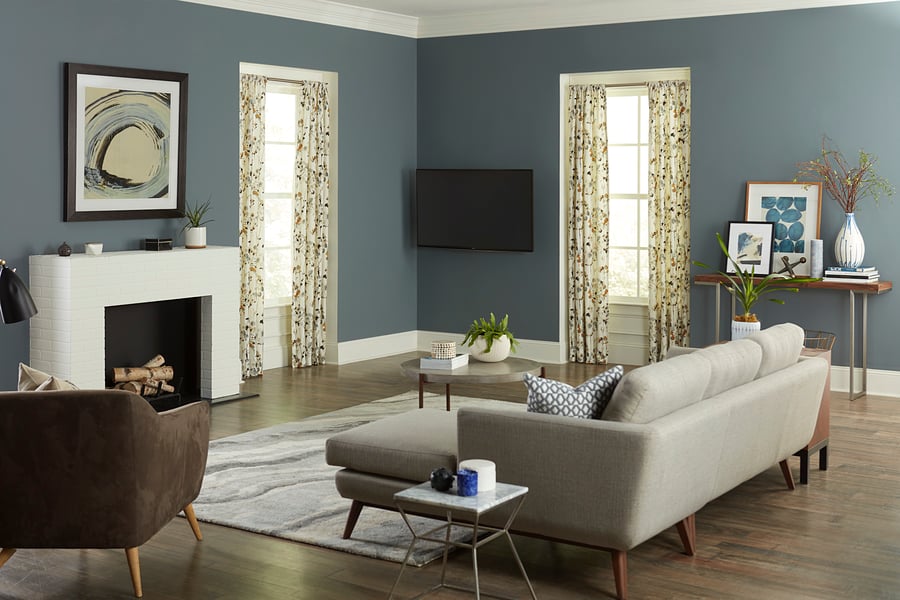 There are a couple things that you should remember when mounting a TV in the corner with a full-motion mount, the first being that you should check how high your TV will hang once mounted, as this is going to majorly effect your comfort.
Use the SANUS Heightfinder to calculate the exact, perfect height for your room.The last thing you want is to be crooning your neck to watch your favorite programs, so try to keep it close to eye-level. After you've found the perfect height, you'll definitely want to check the distance. Yes, it's in a corner, but make sure it's not a far distant corner, or that when you pull out the full-motion mount that it doesn't come out too close to the seating area.
Components and Wires
The next step is addressing components like your cable box and Blu-ray. If you're wondering if there is a corner TV mount with shelves, the answer is yes. There are options like the SOA-AVS1 single on-wall shelf or the VF3012 on-wall component shelf that mount directly below your TV allowing you to combine your TV wall mount with shelves. And don't forget about wires - there are easy on-wall and in-wall solutions to hide TV cables on a wall or inside a wall.
The bottom line? Corner mounting your TV can be a beautiful thing. It can save space, allow for more flexible furniture arrangements, and free up room for paintings, mirrors and other wall decor. There are a number of full-motion mounts available, so you're bound to find the perfect one for your TV.
Looking for more information? Check out the video below where Victoria explains how to mount your TV in a corner.
Topics: TV Mount, Design, Full-Motion Mount