There are a variety of different types of TV mounts on the market from fixed to tilting and full-motion. So, when you are looking to make a purchase, how do you decide which one is the right one for your space?
If you are looking for a mount that can do it all, then you would be looking for a full-motion TV mount, also referred to as an articulating or swiveling mount. The full-motion TV mount allows you to move the television any direction you like, ensuring that no matter where you are in the room, you have a great view.
In this video, Matt and Natalie walk through what you get with a full-motion mount and the the types of rooms and room setups that benefit most from this type of mount.
One of the benefits of a full-motion mount is that it offers you viewing versatility without needing tools. You are able to swivel and tilt it to the right angle every time.
Mounting a TV in the Bedroom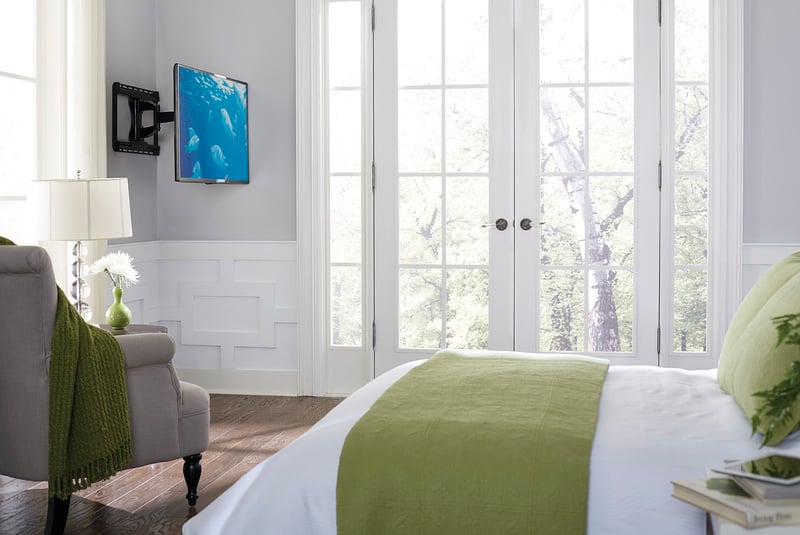 When you put a TV in your bedroom, it can sometimes be more difficult to find a good spot. You are dealing with windows or high furniture that could potentially limit your options for where the TV goes. Let's face it, placing a TV on a high dresser is not ideal when you're watching with your head resting on a pillow. But by adding a full-motion mount, you expand the options for where your TV goes — every wall becomes a possible TV location.
The corner is a great option for a TV in the bedroom. A full-motion mount allows you to angle that TV so that you have a great view while laying in bed or while you are getting ready for your day. You can angle it to avoid glare or down to your eye level while relaxing so you can get the optimal view of your program.
Mounting a TV in an Open Concept Floor Plan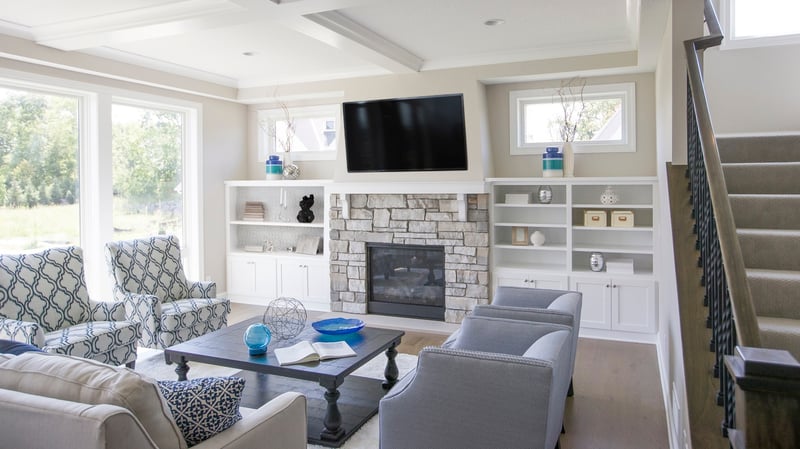 Another great option for a full-motion TV mount is an open concept floor plan. If you have a big room, you might move from sitting on the couch or in a chair to standing across the room in the kitchen or dining room. You will need a TV that works for all these different areas.
A full-motion mount is the most versatile mount for an open-concept space because it tilts and swivels to whatever angles you need, giving everyone an optimal viewing experience.
Access Behind Your TV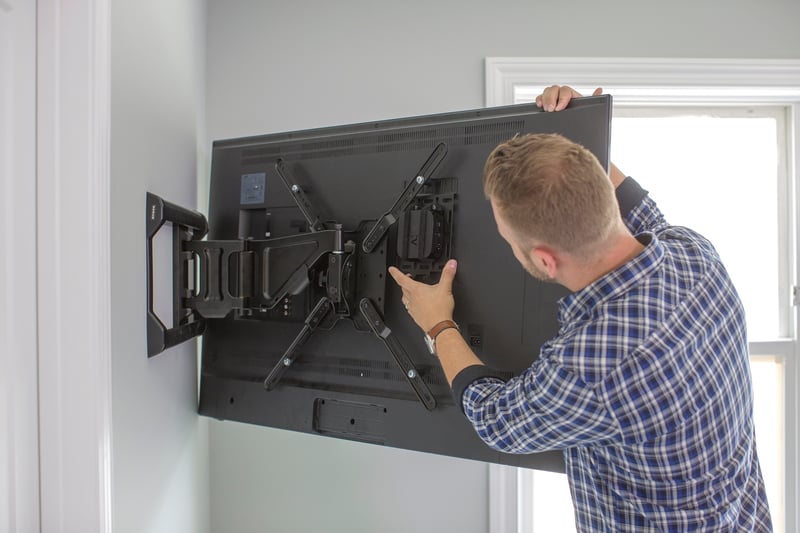 When your TV is mounted on the wall with a full-motion mount, it is easier to access behind it. Why would this be important? You have quick access to all of your plugs and streaming devices.
Upgrade Your Sound, Too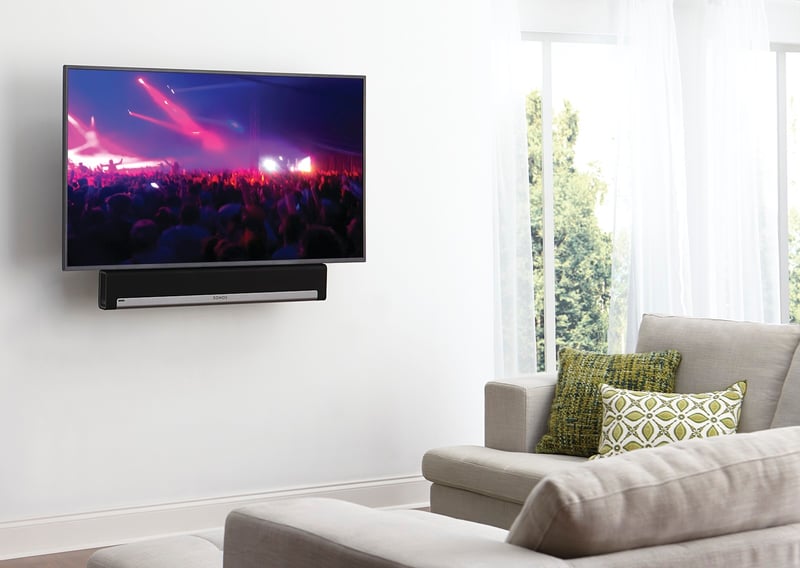 When you are upgrading your viewing experience, why not improve the sound, as well! The speakers that are in new, thin TVs are not that great. If you want to enhance the sound quality for a better viewing experience, add a sound bar speaker to your setup. And don't just mount it to the wall. Install it directly to the back of of your mounted TV, so that when you are swiveling and tilting that full-motion mount, the sound is moving right along with it.
You will have sight and sound working in harmony, and your house will become the hub for all sports and movie parties.
Topics: Full-Motion Mount