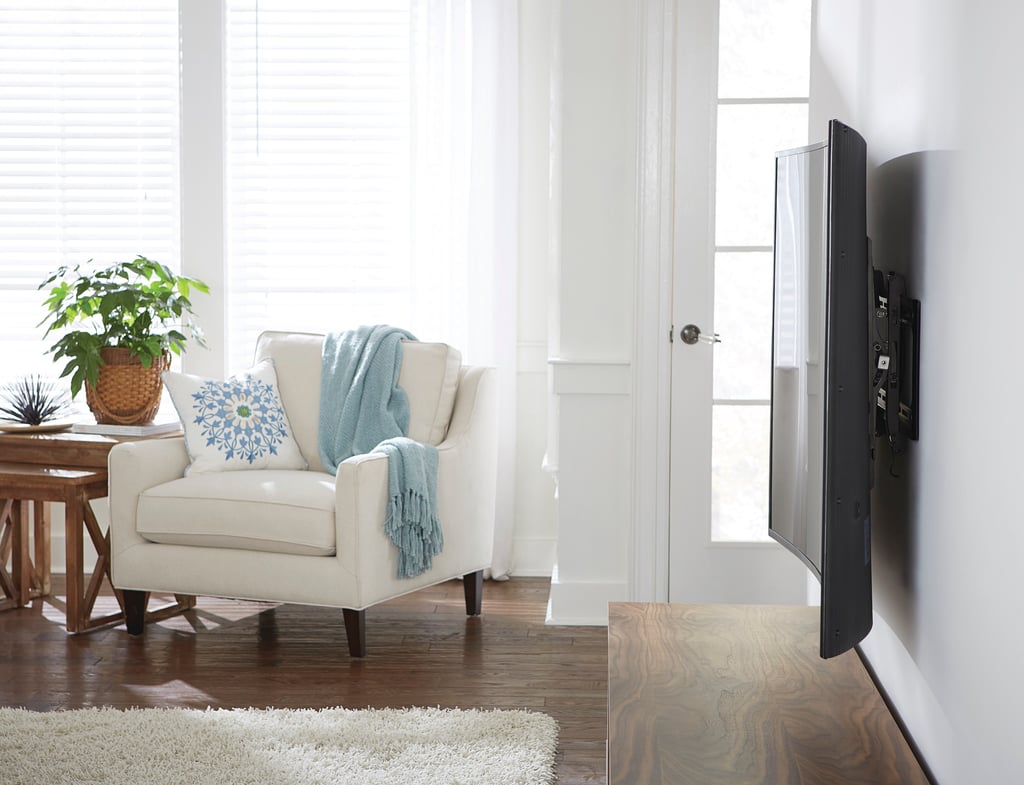 Curved TVs are gaining popularity because they provide a new experience in TV viewing. Many say it creates a completely immersive experience, drawing the viewer in and generating a new level of depth than ever before. Think about all of those movies you have seen at the theater... on curved screens. Coincidence? We think not.
Here's the scoop.
Curved TVs have what is called a 'sweet spot,' which is directly in front of the center of the screen. This is the ideal place for the viewer to sit; otherwise sitting at an angle off from the center of the screen can cause viewing angle issues. However, if you can't sit directly in front of the center of your screen... for example, if you have a sectional or multiple seating areas in your room, you'll want to move your TV's sweet spot to where you're sitting.
You may be thinking, how do I get the sweet spot view from my curved TV?
Or which mount is perfect for curved TV mounting? That's where mounting your curved TV with SANUS, comes in. When you mount a curved TV on a full-motion mount, you can extend your TV away from the wall and swivel it left or right, sometimes even at a 90-degree angle. This way you are not limited by how far your curved TV turns on a stand, and mounting your curved TV makes every seat in the house the center seat in the house – so you get all the viewing benefits of a curved TV no matter where you're sitting.
Look no further, we're happy you're here. SANUS is the #1 best-selling TV mount brand in the US*. All of our mount products are rigorously tested and are UL-listed because your safety is our biggest concern. We worry about developing quality products so you do not have to worry about them after they're installed in your home. Remember, the safest place for a TV, curved or flat-panel, is secured on the wall. How do I know which wall mount is compatible with my curved TV? Check it out, we have the largest database of TVs in our MountFinder including curved TVs!
Topics: TV Mount, Full-Motion Mount