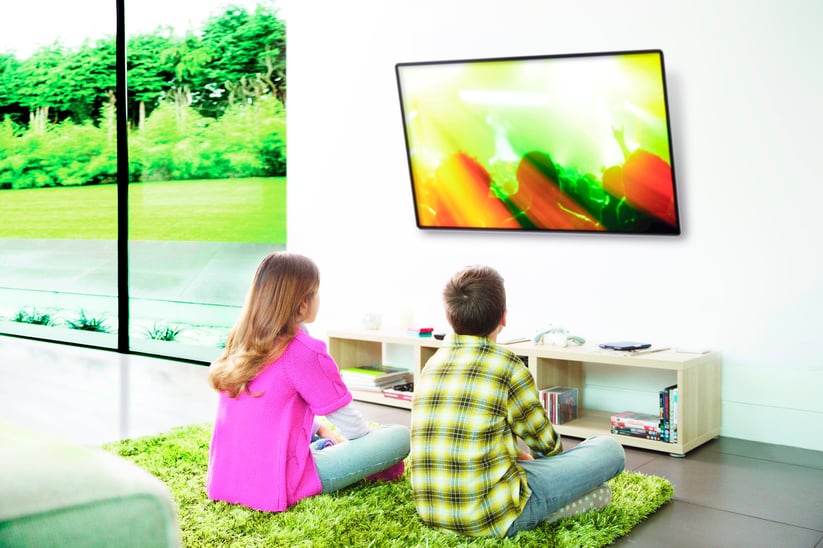 Every child lucky enough to have an entire room dedicated to letting their imagination run wild will likely have the space piled high with toys, games, and other playthings. The challenge for parents is finding the perfect way to keep the play area totally safe and tidy, while still accommodating the need for fun and games.
Prevent Accidental TV Tipping
In a child's playroom, the two most important elements are safety and organization. Safety hazards can lurk in unexpected places, and the TV is one item that often gets overlooked. Unsecured TVs can easily tip at the slightest bump or nudge. Keep the kiddos safe by securing the TV on the wall with a mounting bracket. A TV wall mount is the perfect solution for keeping the television set secure. By getting the TV mounted and no longer reliant on an old piece of furniture, you not only ensure the screen is out of reach from little hands, but you'll also free up tons of extra space for children to enjoy.
Conceal All Cables
Once the TV is mounted, another important thing to address is what to do about cables. Cables hanging down from the TV to an outlet is a big "no-no". Who Dangling cables can look very interesting and enticing to small children, creating a significant risk of being ripped or pulled out. Conceal cords and cables behind the wall using a SANUS on-wall cable management system. You can install this yourself without an electrician's help. A simpler yet still effective solution is a cable tunnel that keeps cables tight to the wall and is paintable to match your wall color.
Create a Fun Organization System
Incorporate an organization system that is fun and empowers the kids to help keep their playroom clean. Fabric storage bins can be added to cubbies or shelving units that you already have and are a relatively inexpensive upgrade from plastic storage tubs or boxes. Fabric bins can be purchased in almost any color or personalized with DIY fabric bin tutorials, so you can match or create a color scheme that fits your (or your child's) personal style. Use them to store remotes, gaming accessories, and toys. You can even make a fun game out of clean-up time or color-code the bins for an easy reminder of which things go where. Toy trucks go in the blue bin, and building blocks go in the green bin, etc. With some simple and effective solutions, you'll soon have a neat and safe playroom your kids will also love.
Topics: Home Safety